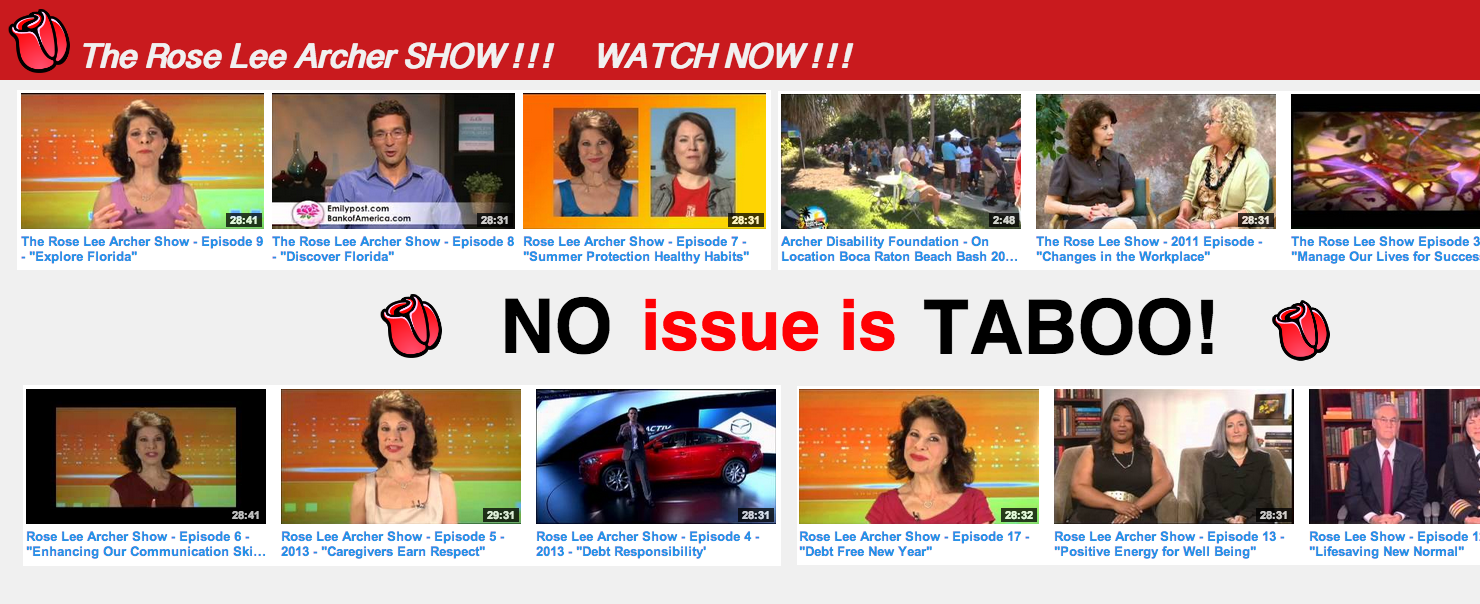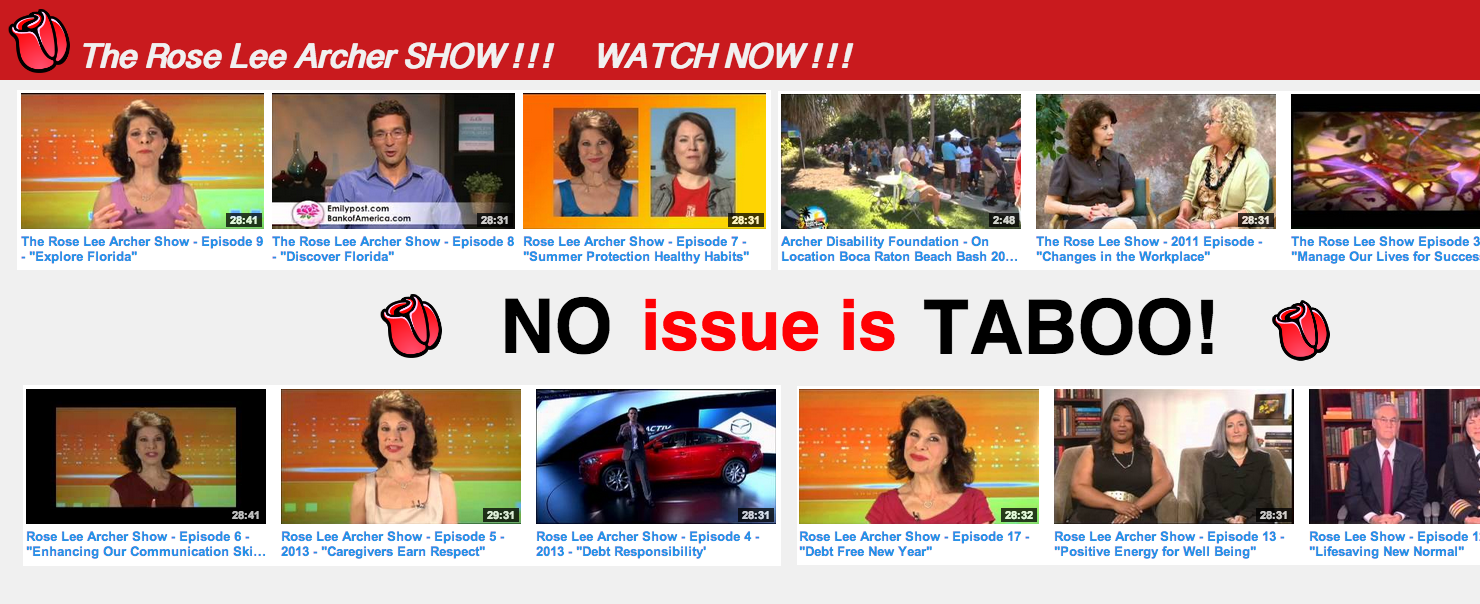 Taking Action is the ONLY way!
If you would like to see our work expand successfully then you must take action alongside with us NOW!
Join Our Cause!
Take Action today and join our cause
The Rose Lee Archer Show
Featured Trailer
Latest Posts
Posted on August 01, 2013
Testimonials
"Rose Lee Archer has committed herself to helping women and families who are faced with adversity for the assistance they need to lead a productive life. As the producer and host of the Rose Lee Archer Show, she offers Florida viewers pragmatic solutions and puts them in touch with resources in their community." Governor Jeb Bush In a statement appointing Ms. Archer as the Points of Light Award Recipient
- Governor Jeb Bush
Tell Rose Lee What You Think
The only way we could resolve the issues that effect your life the most is by knowing what they are and involving the appropriate state agency. There are resources you can utilize and together we can influence change. Get proactive...take action now!
© 2013 Rose Lee Archer Show
:
By Rose Lee Productions