Rose Lee is a women and family issues specialist and award winning producer and host of the Rose Lee Archer Show. In Graduate School she discovered her niche in journalism by addressing FCC licensing requirements of broadcast network television stations. Her unique brand of public interest programming explores a variety of issues and offers pragmatic solutions to get past life's adversities.  Rose Lee knows firsthand how important credible information is to help families conquer life's adversities.  Her determination to find pragmatic solutions to her son's medical and educational issues as a teen mom is the core essence of her passionate approach to help others, help themselves.  "Information is power, and my show empowers our viewers with the right information" she says. The Rose Lee Archer Show offers practical resources featured by government agencies, nonprofit organizations and the private business sector.
Rose Lee launched her show in 1998 on Comcast Production Group, TV 3 airing Wednesday evenings. She moved the show to Channel 20, Palm Beach TV working closely with local and state government. Rose Lee launched her show in 1999 to air on PAX TV now owned by ION TV and aired each Tuesday and Thursday until 2017.
In 2018 Rose Lee moved her show to air on Discovery Life to reach viewers nationwide with her signature journalistic brand that delivers a passionate message to encourage viewers to take a proactive approach to life's everyday adversities. From medical specialists to advanced health care innovations & lifestyle tips, Rose Lee captures real-life solutions by featuring expert guests who offer extensive knowledge and advice to resolve a variety of life concerns. "Information is power, and my show empowers our viewers with the right information," said Rose Lee.
Discovery Life is available on AT&T U-verse, Comcast XFINITY, and DIRECTV. The Rose Lee Show will air each Thursday from 5:30 AM-6:00 AM. Check your local listing and see more at roseleearchershow.com/full-episodes.
As a teen mom of a son with disabilities she nurtured her son with abundant maternal love, defying health care professionals working close with special education professionals to break through developmental academic, mental health and social barriers. Rose Lee's strength and determination as a mother, disability advocate and broadcast journalist is the motivation behind the work at Archer Disability Foundation. The nonprofit organization is a labor of love she shares with her son who has overcome many intellectual and medical issues. Together mom and son take their voice to the media as volunteers who target social and economic issues that affect persons with disabilities and those who care for them. 
Rose Lee is a empowered celebrity who has business speaker that expands her message as a national advocate for social equality and employment opportunities for persons with disabilities.
Rose Lee's award winning journalistic style sets her apart from the mainstream media.  Each year she produces numerous segments highlighting the abilities and contributions of persons with disabilities to share with her Florida viewers.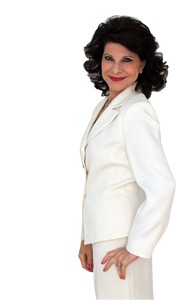 Her proactive leadership approach has captured the hearts of the media and government agencies, on and off camera. Her past awards include:
Florida Points of Light Award
Women in Business Advocate of the Year
SBA Journalist of the Year, Florida
Women of the Year in Television
Best Diversity Initiative in Human Interest
SBA Women in Business Advocate, Florida